Make your Brand an Experience. Create Collaboration.
We develop the creative tool smartPerform Pro for our customers and partners in order to create user interfaces for passive and interactive application environments. These applications help you to stage your brand, product or special topic and create space for a creative and networked approach to work. Combine innovative forms of presentation, collaboration and management in one single, uniquely intuitive user interface.
simple – creative – inspiring
NEW VERSION v2019.1
You can request smartPerform Pro demo software and example projects via our contact form.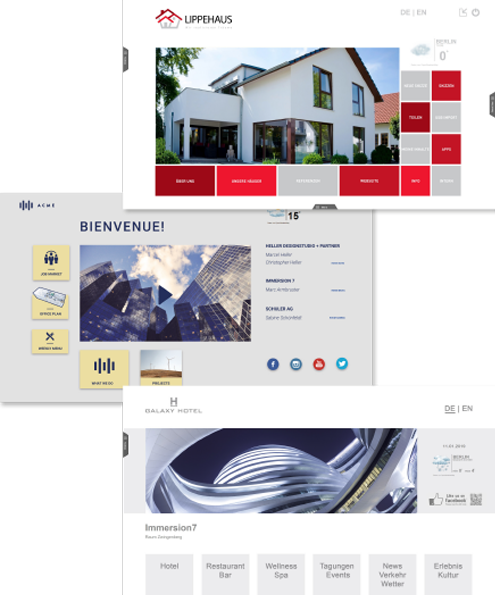 Projects without CMS functionality allow the demonstration and distribution of application-specific projects. For commercial use of these example projects, please contact sales@smartPerform.de.
Functional example projects serve partners for professional marketing or as templates for commercial customer projects, thus ensuring faster sales and implementation cycles. If projects are passed on without a CMS function, the investment in marketing measures is effectively protected.
Project management in a team.
With central project management, smartPerform prevents conflicts when working on a project in a team at the same time.
Allows you to cover backup and replacement situations in your team.
Display of RSS text feeds, information from Exchange.
New TextFeed node for displaying RSS text feeds, information from Microsoft Exchange calendars, custom XML and new Nodes.
New efficient node type for displaying text information from different sources.
Editing Rich Text Documents
Texts can be created and edited directly in smartPerform including formatting.
Texts are integrated into projects faster.
See Functions of the Collaboration App.
All functions of Collaboration App 2019.1 are also available in smartPerform Pro applications.
See also Blog Collaboration App Generation 4 – v2019.1
Individualized user interfaces with functions powered by smartPerform are created amazingly simply.
Interaction with real products – object recognition on the screen.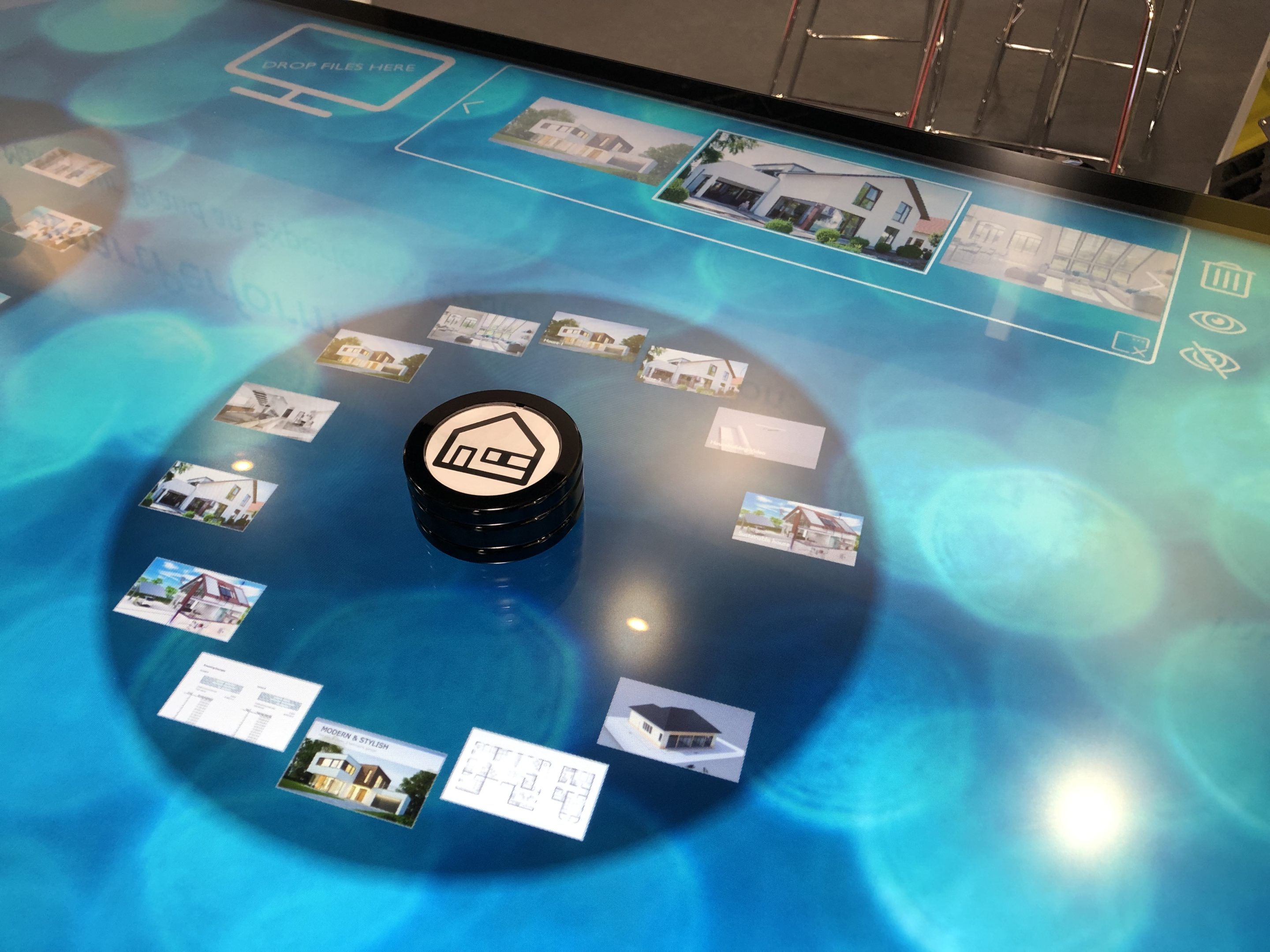 Recognition and interaction with objects (tokens) directly on a screen as a supplement to the RFID function.
New, fascinating interactions between real products and virtual media.
ISE-Preview.
Available from v2019.2
Interaction and control with multiple displays.
With the Media Shelf function, documents can be displayed and annotated in full screen on other displays next to the main screen.
Easy handling with networked screen applications for presentation and collaboration.
ISE-Preview.
Available from v2019.2