Academy and Education Software
Requirements
As a place with a focus on teaching and learning, academies need modern tools for the communication of knowledge. Media technology like projectors, screens, digital whiteboards, cameras and audio technology help your presenters present learning content, practice role playing, or the ability to methodically work on subjects. Frequent changing of speakers, the flexible use of many spaces, consideration of user behaviour and operations and the operation of complex technologies place your speakers, as well as your operating team, with major challenges.
Solutions
Digitization in Schools and Academies is a core topic of this time!
The interactive smartPerform Touchscreen Software in combination with current media technology helps all lecturers to present learning content, to practice role plays or to work out topics methodically. However, the advantages of a modern academy facility do not only consist in the use of current technologies or an interactive blackboard – rather, the use of digital communication and collaborative forms of work determine today's and tomorrow's everyday working life in a globalized society. For everyday teaching, this means implementing recording systems and online playback platforms for distance learning or digital group work via any of the participants' communication devices (Bring Your Own Device).
Selected examples powered by smartPerform can be found here:
Advantages and Benefits
smartPerform interfaces and collaboration features allow for easy multi-touch manoeuvring, management, control and presentation capabilities for all media files as well as live sources all in one user-interface. Work and creative functions as well as sophisticated usage concepts break down technology barriers, increase the efficiency of your meetings and reduce costs.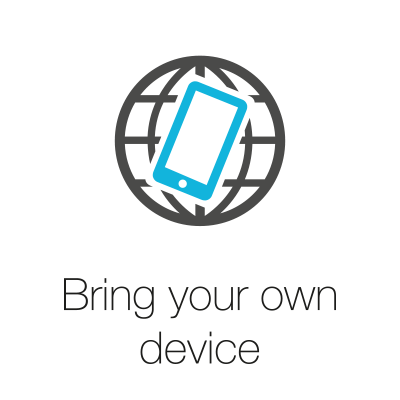 Don't compromise!
Be there!
Internationally successful brands, companies and organizations have been relying on smartPerform for years. With smartPerform, they are able to realize and operate interactive and digital communication within and outside of the company, fully aware of the sustainable capabilities and reliable operating performance of the system.