DACHSER
Innovative at Exhibitions
DACHSER's history shows how a company can develop dynamically in line with technical progress and under the influence of globalization on the logistics industry. DACHSER creates the world's most intelligent combination and integration of logistics network competences, thus optimizing its customers' logistics balance sheet.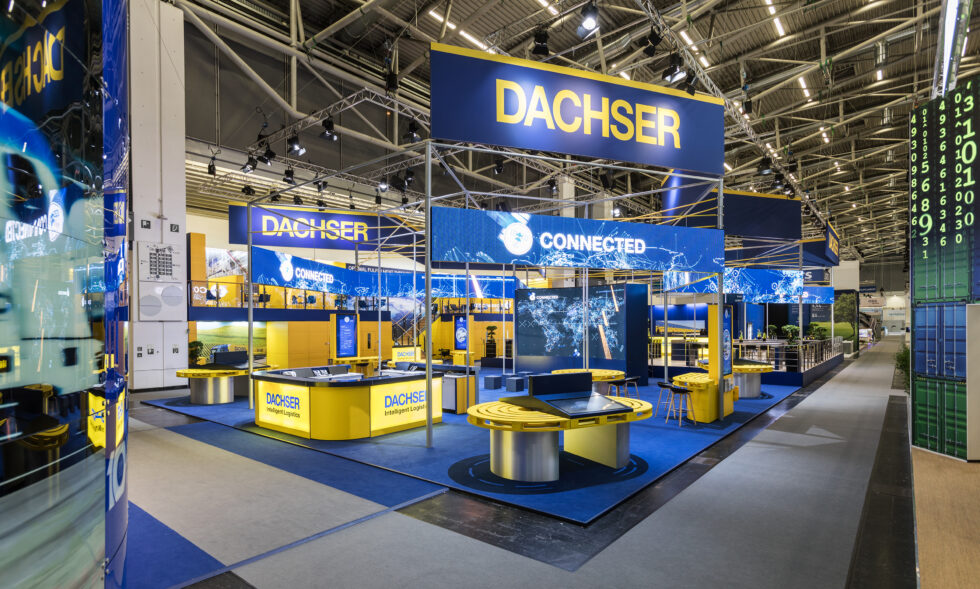 Presence at the Exhibition Booth
For participation in the transport logistic exhibition, the communication concept for the innovative presentation of the company and new topics was reconsidered. Heterogeneous demands on the presentation concept due to different target groups, e.g. logistics customers, entrepreneurs or job applicants, and the goal of reducing complexity were the main focus.
Different Thematic Areas
Touch screens allow easy and intuitive navigation when presenting the content. By splitting the screen into three information areas – Company, Department and Details – different levels were created to adapt to the needs of different types of visitors. A separate level was created for the sales and consulting personnel at the stand, where specific information can be called up using RFID cards.
Exhibition Experience and Operation
With smartPerform Pro, DACHSER is relying on a versatile and adaptable tool for presenting a wide range of topics combined with an emotional show effect. Visitors and presenters can easily navigate through all relevant services in a playful way. The content, layout and design is updated via the smartPerform Designer Edition (CMS) in advance in the office or even ad hoc at the trade show, using a wide variety of media types and applications.