System Architecture
smartPerform - core of a solution
smartPerform
The Focus of Your Interactive Application
Interactive screens are available as an intuitive interface for the presentation of products and services, as a platform for work and creative functions, or for the operation of complex technical processes, from the tablet to the personal powerwalls. Depending on the application and requirements, our smartPerform partners offer different product bundles or system solutions, such as multi-touch tables, interactive wall displays, powerwalls, steles, speaker consoles, tablet or laptop solutions. The individual components can be compiled and optimized for the particular application to match the performance requirements and budget. We would be pleased to advise you on the selection of suitable components for smartPerform.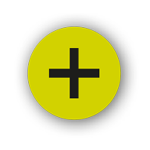 smartPerform Designer Edition
The central creative tool for the creation of all project and product solutions.
The smartPerform Designer Edition is a standalone workplace license as a central tool (CMS) for the creation of a surface design, but also for the manual maintenance and updating of the media contents.
Design
smartPerform follows the "What You See Is What You Get" approach (WYSIWYG).
The interface in CMS mode already shows the later end result. All common file formats such as PowerPoint, PDFs, videos, images, web pages, Flash applications, Excel, Windows applications (.exe), live video etc. are directly integrated into the presentation interface by drag & drop.The complex transformations or combinations of different types of media data into a special file format such as PowerPoint are no longer required – the basis for innovative non-linear presentation forms!
Logical Functions
For advanced applications, an integrated, graphical logic editor allows for the representation of automatisms, operation and service processes, integration of control functions, linking of sensors, actions and output media – all without programming knowledge.
Add Ons
An array of smartPerform function modules (add-ons) in the form of widgets, plug-ins or mobile apps complete smartPerform surfaces with individual functions and applications.
A smartPerform Widget API (SDK) also allows you to program your own applications. These are then integrated into the smartPerform via the Designer Edition (CMS). In addition, externally created applications (XML, EXE, etc.) can be integrated.
Content
Graphics, texts, media data, live sources are integrated into a project and can be updated in the simplest way.
The content update is done simply by drag & drop and what-you-see-is-what-you-get principle, or later in operation ad hoc about automated processes with access to synchronized directories. Compatible formats: Excel (*.xlsx), PowerPoint (*.pptx), Adobe PDF (*.pdf), XPS, web pages (*.html), videos (all installed codecs), webcam , Live video (eg VGA / HDMI / DVI via video grabber card), streaming, external applications (.exe, .Ink, .psd eg Skype, Photoshop, etc.).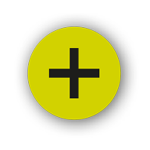 Individual Surfaces
smartPerform users create and maintain tailor-made, holistic surfaces for every need.
The different requirements for layout and design, innovative functions for presentation and collaboration, and requirements in the user, operation and service processes require tailor-made, holistic user interfaces. With the smartPerform Designer Edition (CMS), specialist companies, agencies as well as users use the standardized, modular tools and functions to design or maintain an individual interface. Prefabricated or individual function modules (add ons) supplement the smartPerform projects as required.
Standard Surfaces
From the project to the product – From previously individual surfaces for projects graphically and functionally standardized surfaces are created.
smartPerform Standard interfaces, so-called product apps, do not need a smartPerform Designer to set the function details or to adapt them to the operating environment. The predefined parameters can be set by the user himself via a reduced configuration menu in the application environment. SmartPerform You can find standard interfaces as a single solution or as a solution bundle with hardware in the distribution of our partners.
We would be happy to arrange for you.
System Topography
Whether as an independent exhibit or in a globally networked client-server architecture, the final smartPerform interface is integrated into the required system interconnection. Components of this system landscape are, for example, computers, displays, sensors, AV / IT infrastructure, room or media controls. Depending on the requirements and requirements, the individual components are compiled by the specialist partner for an individual project solution or a product bundle. We would be pleased to advise you on the selection of suitable devices for your solutions.
We would be pleased to advise you on the selection of your equipment:
Product Solutions
Product solutions are total solutions consisting of an interactive smartPerform interface, an interactive image system, output computer and optional accessories, depending on application and application. These total solutions are compiled, preconfigured and marketed as a product by sales partners and distributors as a standardized application for quantity application.
System Solutions
System solutions are total solutions consisting of interactive smartPerform surfaces (customer projects), interactive image systems, playback calculators and optional accessories, depending on application and application. These total solutions are compiled by our integration partners for the respective application scenario and implemented as an individual project.