Information and Kiosk Systems
The Kiosk Software for All Digital Signage and Interactive Signage Applications
Are you looking for an innovative information experience with digital visitor stopper?


Do you want flexible solutions for indoor and outdoor use?


Do you have screens, steles, powerwalls or large-screen LED systems from different manufacturers in your inventory or are you procuring new ones?


Do you want to update content conveniently from your desk?

Are you looking for digital alternatives?
Information and Kiosk Systems – Our Solutions
With smartPerform Kiosk software you operate versatile applications for presentation, orientation aids, e-commerce solutions or animated advertising. Therefore almost all media formats, live sources or streaming sources are supported and configured in content management working environment to a customized user application.
Via playlists and time-controlled or interactive the simple operation takes place. Interfaces for sensors such as presence, motion, eye tracking or gender enable impressive interactions with people in the room. They welcome visitors and customers, report on daily news, services, offers, ordinances, weather, menu or events. As a digital reception you welcome, inform and organize visitors around the clock and thus support your staff.
Customized, Flexible Kiosk Software
For Screens, Steles or Large Screen Systems
Self-Determined or Automated Information
Flexible Design and Smart Functions
Simple Content Maintenance for Efficient Operation
More Presence thanks to Sustainable Communication
Information and Kiosk Systems in use
Present Yourself in Very Best Company
Information and Kiosk Systems – Your Added Value
Intuitive User Interfaces
Today, digital presentation technologies can be used in an incredibly wide range of ways – you can use them to stage brands, present products, services or the history of your company. In doing so, you support sales processes or create atmosphere in show and concept areas.
Our kiosk software with applications for digital signage and interactive signage enables you to present your content in an innovative way, ensures smooth operation and easy management of your communication on kiosk terminals, info steles, multi-touch displays at the point of sale, in public spaces and visitor centers. Thanks to simple tools and processes, subsequent adjustments to layout, design and content maintenance are also implemented quickly and efficiently.
All common media files such as graphics, texts, films, web pages are integrated into freely configurable layouts or created as a presentation element.
All popular media formats, features, live sources, streams, videoconferencing clients, or applications of all kinds become part of a single graphical user interface.
Language-dependent content such as text descriptions or movies are stored in different language roles and can be selected according to the desired user control directly at runtime of an application.
Playlists and timelines organize the automated presentation and playback of your various media content in one or more screen areas.
smartPerform connects individual screens to inspiring visualization landscapes for presentation and collaboration applications.
Connect individual exhibits to interacting, holistic worlds of experience with central data maintenance, service and control.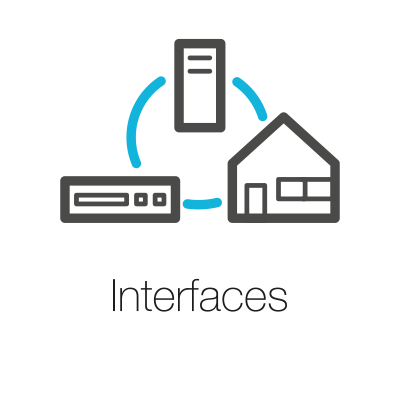 Standard interfaces for sensors, actuators and data expand the interaction and communication with devices and systems of AV, IT and building technology.
Data maintenance for a smartPerform application takes place either via your Content Management mode or simply via linked storage locations.
Information and Kiosk Systems – Applications
Just one software platform for all your digital communications
Digital experiences that connect people, driven by the latest technologies, can be found in companies from industry​, business and finance, in political, scientific or medical centres, in public areas, hotels, academies and trade fairs – wherever your digital communication contributes to increasing brand presence, image and efficiency.
This solution can be found in the following areas of application:
Tourism
Companies that use our Information and Kiosk Systems Software
Internationally successful brands, companies and organizations have been relying on smartPerform for years. With smartPerform, they are able to realize and operate interactive and digital communication within and outside of the company, fully aware of the sustainable capabilities and reliable operating performance of the system.