Digital Sales
Your Innovative Digital Sales and Consulting Tool for Mobile Communication
How do you present your innovations simply and innovatively in video conferences or personal appointments today?

How do you organize the availability of current content – especially for employees in the home office or mobile use?

How much effort does each employee invest in creating their own presentations in a wide variety of qualities every day, year after year, which already exist in similar form in the company?
Are you looking for digital alternatives?

Digital Sales – Our Solutions
Experts estimate that over 10 billion presentations are created on our planet every year. Of these, over 80% are said to be perceived as too boring, too soporific or do not meet the quality requirements of management.
It has been proven that innovative forms of presentation increase attention! But how to realize this? Quite simply – avoid long presentations. Give room for jumping between topics and show content like movies, images, PDFs, short PPTs, web pages directly, without integration into a linear presentation. Combine this content in an intuitive and automated user application powered by smartPerform to create an exciting and sustainable presentation project.
Impressive Presentation Environment
Consistent, Varied Presentation Style
Central and Individual Contents
Integrates Office, Video Conferencing and Programs
Creative Tools and Meeting Management
Increase Presence, Image and Efficiency
Present Yourself in Very Best Company
Digital Sales – Your Added Value
Intuitive User Interfaces
smartPerform user interfaces for sales tablets are an ideal digital sales aid. They promote a varied presentation style, save a lot of time and enable topic jumps without media discontinuity. All centrally provided media content is automatically updated via the network.
Users can easily import ad hoc content into the presentation. If required, meeting, collaboration and management functions extend the collaboration with the participants or with experts from the company site.
User control takes place via the contents of the interface application itself, via playlists or via configurable functions in sub-menus. A link mode allows guided presentations and jumps between content and subject areas.
All popular media formats, features, live sources, streams, videoconferencing clients, or applications of all kinds become part of a single graphical user interface.
All media formats can be edited through annotation functions or the corresponding original program, such as PowerPoint. A simple whiteboard is the ideal work surface for creative ideas.
Share your meeting results easily with different directories by using drag & drop, with smartphones or send your files by e-mail.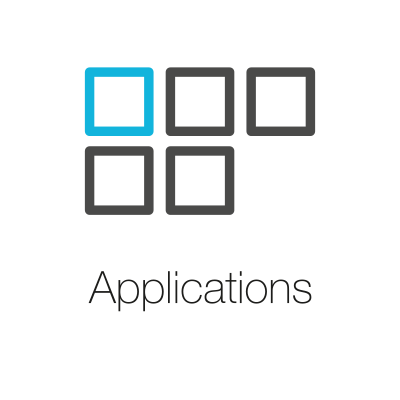 Executable programs and applications become part of your graphical user interface.
Defined processes for importing, managing and distributing of your presentation and meeting documents can be configured individually.
Functions for cross-space and cross-screen collaboration in the corporate network.
Data maintenance for a smartPerform application takes place either via your Content Management mode or simply via linked storage locations.
Digital Sales – Applications
Just one software platform for all your digital communications
Digital experiences that connect people, driven by the latest technologies, can be found in companies from industry, business and finance, in political, scientific or medical centres, in public areas, hotels, academies and trade fairs – wherever your digital communication contributes to increasing brand presence, image and efficiency.
This solution can be found in the following areas of application:
At the customer
Homeoffice
Companies that use our Digital Sales Software
Internationally successful brands, companies and organizations have been relying on smartPerform for years. With smartPerform, they are able to realize and operate interactive and digital communication within and outside of the company, fully aware of the sustainable capabilities and reliable operating performance of the system.