Abus Kransysteme GmbH
For more than 50 years, ABUS has been all about efficient and well-thought-out crane solutions for industrial and factory halls of all kinds. Abus Kransysteme GmbH is one of Europe's leading manufacturers and maintains production facilities for swing cranes and suspension systems and supports its customers worldwide with service and assembly services.
The Crane House Project
As a training, service and exhibition centre, Abus skillfully brings current crane technology into focus with the Crane House and provides realistic insights into the handling of the manufacturer's products. Modern media technology implements the Abus brand claim "Moving More" in terms of content and scenographic and anchors it sustainably in the minds of visitors.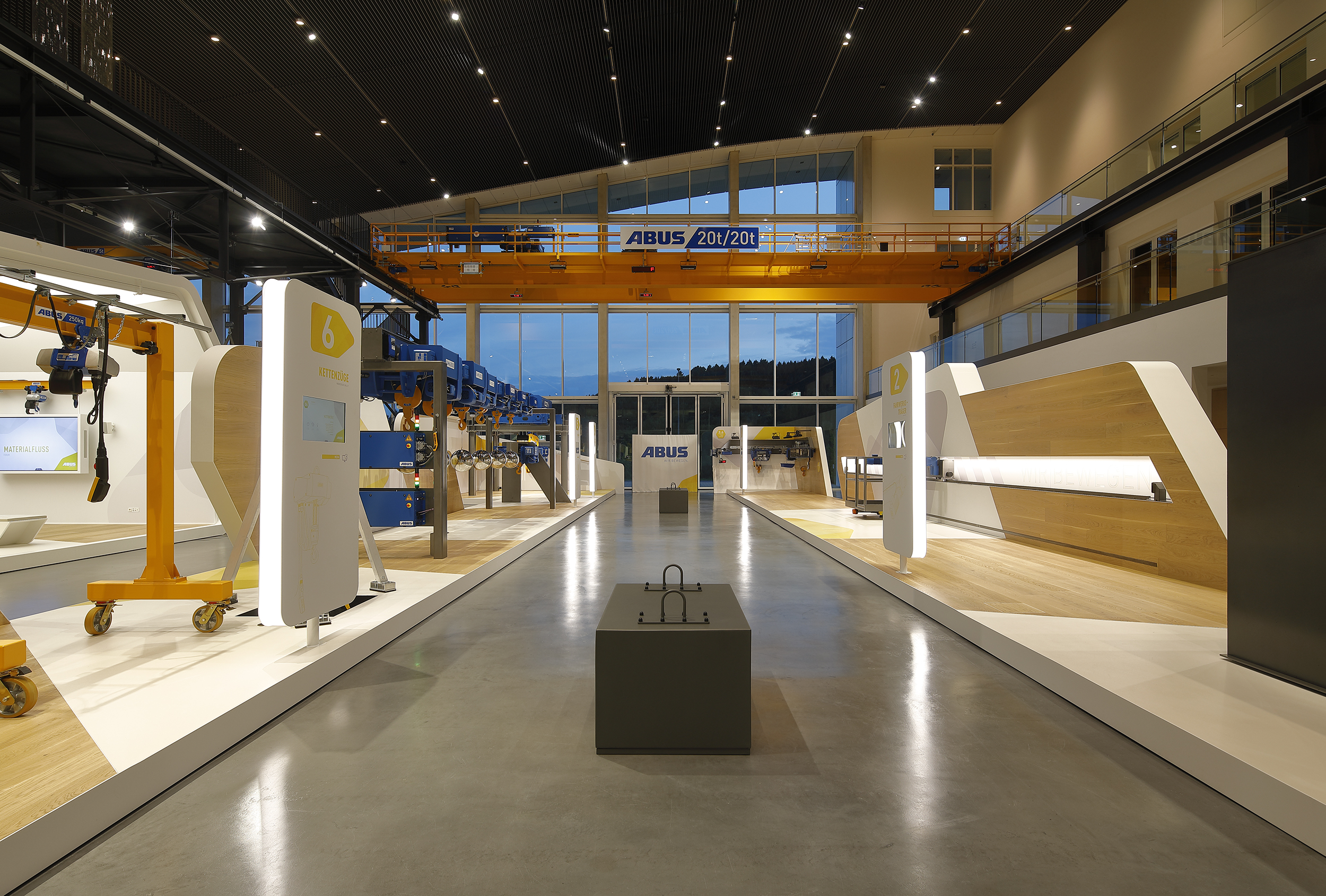 Innovative Brand Experience
Visitors and employees should be offered an innovative brand experience. In doing so, moderated guided tours as well as self-determined tours are to be offered for the customers and visitors of Abus. Divided into the three areas of product world, the world of experience and the communications sector, the brand world conveys the capabilities of the crane manufacturer on 1,600 square metres.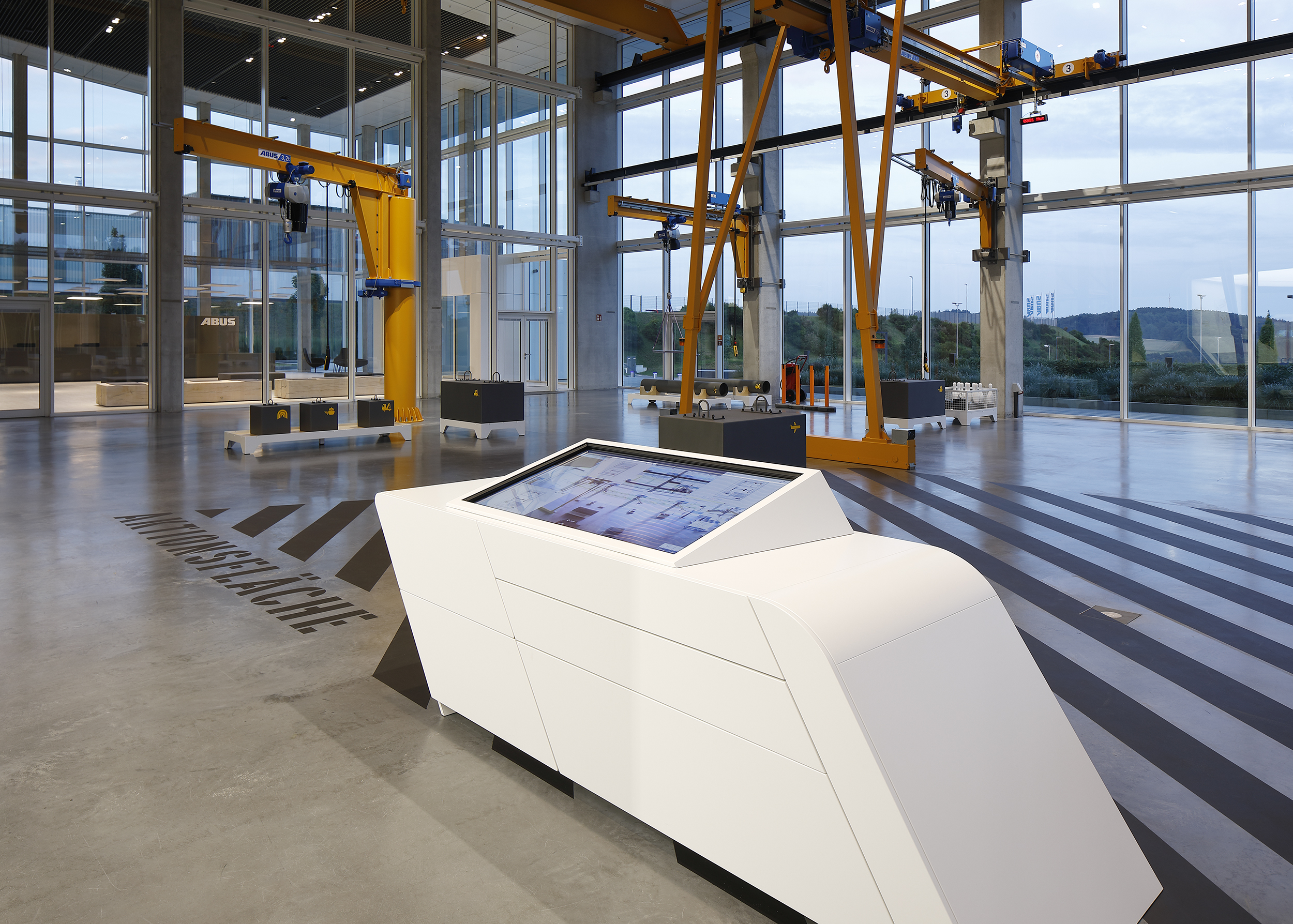 Product World
The product world offers an overview of Abus products in various stations. A special highlight is a real crane system, which allows a ride over the exhibition area at an altitude of eight metres. At the heart of the hall is the centrally arranged communication area, which serves as a platform for lectures and conversations to visitors and employees.
Rotating Information Pillars
A special feature are the rotating information pillar and a touch display mounted on the crane. Depending on the interest rate, visitors can obtain a wide variety of information from the touch displays or watch product-accompanying films and application scenarios. If no information is retrieved, the interface switches to an automated playlist (Digital Signage).
Content Maintenance via smartPerform Pro Designer Edition
Updating media content, Abu's employees easily and intuitively realize their workplaces via the smartPerform Pro Designer Edition (Content Management) or automatically via synchronized file shares. The different playback stations are automatically updated via a network connection.