Interactive Videowall
User Interfaces in Showrooms, Information or Sales Areas for Interactive Digital Signage Videowalls
Looking for innovative, digital experiences that connect people?

Do you rely on large screen areas for brand and product staging?

Do you want to inspire employees and customers with work forms for presentation, consulting or creative teamwork?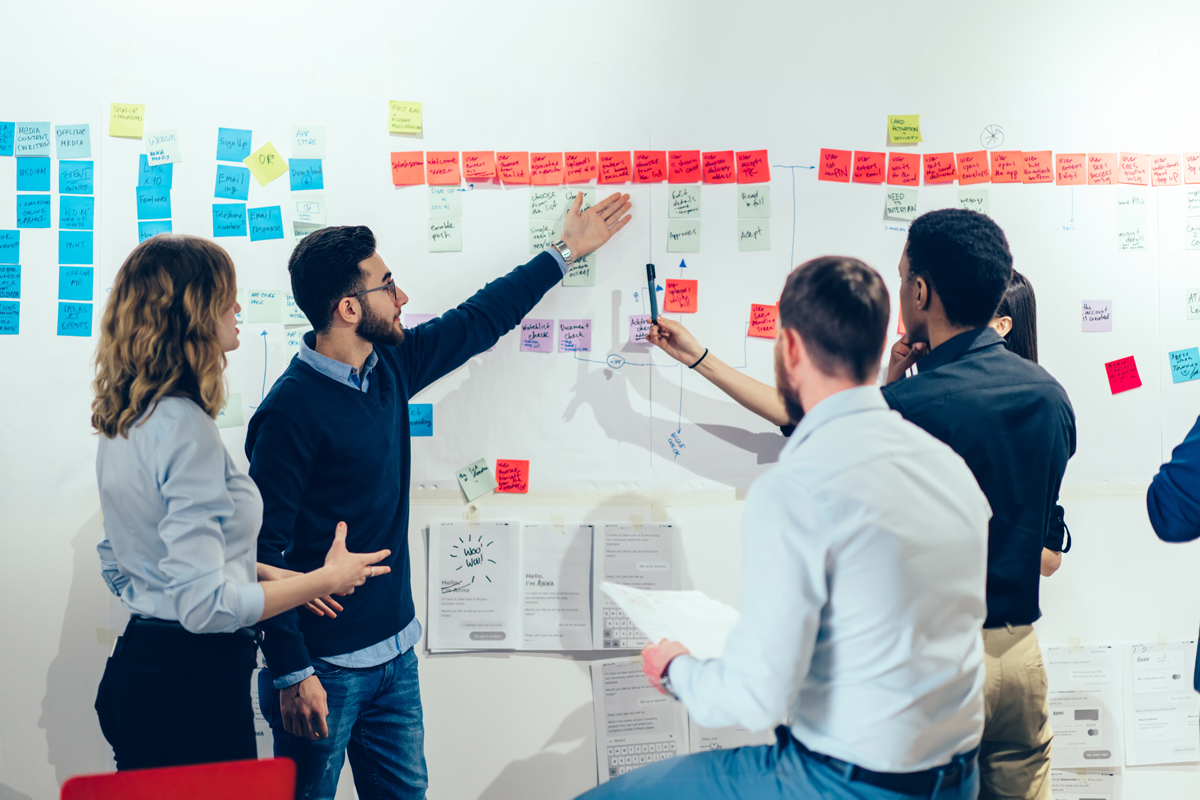 Are you looking for digital alternatives?

Interactive Videowall – Our Solutions
Almost all media formats, live sources or streaming sources are supported in your customized presentation environment. Versatile effects stage your product and advertising messages in a special way. Interfaces for sensors such as presence, motion, eye tracking or gender enable impressive interactions with people in the room.
If required, meeting and collaboration functions give you access to all media content from the local network or the cloud. You can work on the videowall with interactive whiteboard and annotation functions, use your established video conferencing solution and combine everything with the content from presentation devices of your meeting participants to create an innovative videowall workspace.
Fascinating Worlds of Experience and Work
Innovative Presentation Style with Videowall
For Brand Staging or Creative Teamwork
Flexible Design and Smart Functions
Simple Content Maintenance for Efficient Operation
More Visibility Thanks to Sustainable Communication
Interactive Videowall in use
Present Yourself in Very Best Company
Interactive Videowall – Your Added Value
Intuitive User Interfaces
All common media files such as graphics, texts, films, web pages are integrated into freely configurable layouts or created as a presentation element.
Multiple presentation, positioning and editing of different media formats with variable window sizes, zoomable content and full-screen presentation of media formats.
Language-dependent content such as text descriptions or movies are stored in different language roles and can be selected according to the desired user control directly at runtime of an application.
All popular media formats, features, live sources, streams, videoconferencing clients, or applications of all kinds become part of a single graphical user interface.
Physical objects interact via RFID with smartPerform applications. Defined marker objects are placed directly on a display, are recognized and allow amazing user experiences.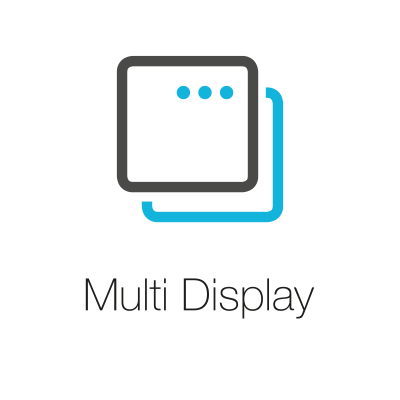 The media shelf control features for multi-display applications allow you to control and display your media files on all screens.
Functions for cross-space and cross-screen collaboration in the corporate network.
Defined processes for importing, managing and distributing of your presentation and meeting documents can be configured individually.
Interactive Videowall – Applications
Just one software platform for all your digital communications
Digital experiences that connect people, driven by the latest technologies, can be found in companies from industry, business and finance, in political, scientific or medical centres, in public areas, hotels, academies and trade fairs – wherever your digital communication contributes to increasing brand presence, image and efficiency.
This solution can be found in the following areas of application:
Companies
Companies that use our Interactive Videowall Software
Internationally successful brands, companies and organizations have been relying on smartPerform for years. With smartPerform, they are able to realize and operate interactive and digital communication within and outside of the company, fully aware of the sustainable capabilities and reliable operating performance of the system.