Endress+Hauser Messtechnik & GmbH Co. KG
Endress + Hauser is an international provider of measuring equipment, services and solutions for industrial process technology and automation. Endress + Hauser delivers a wide range of sensors, devices, systems and services for level, flow, pressure and temperature measurement as well as fluid analysis and measurement registration, connects field devices to process control systems and supports Its customers with automation and logistical solutions.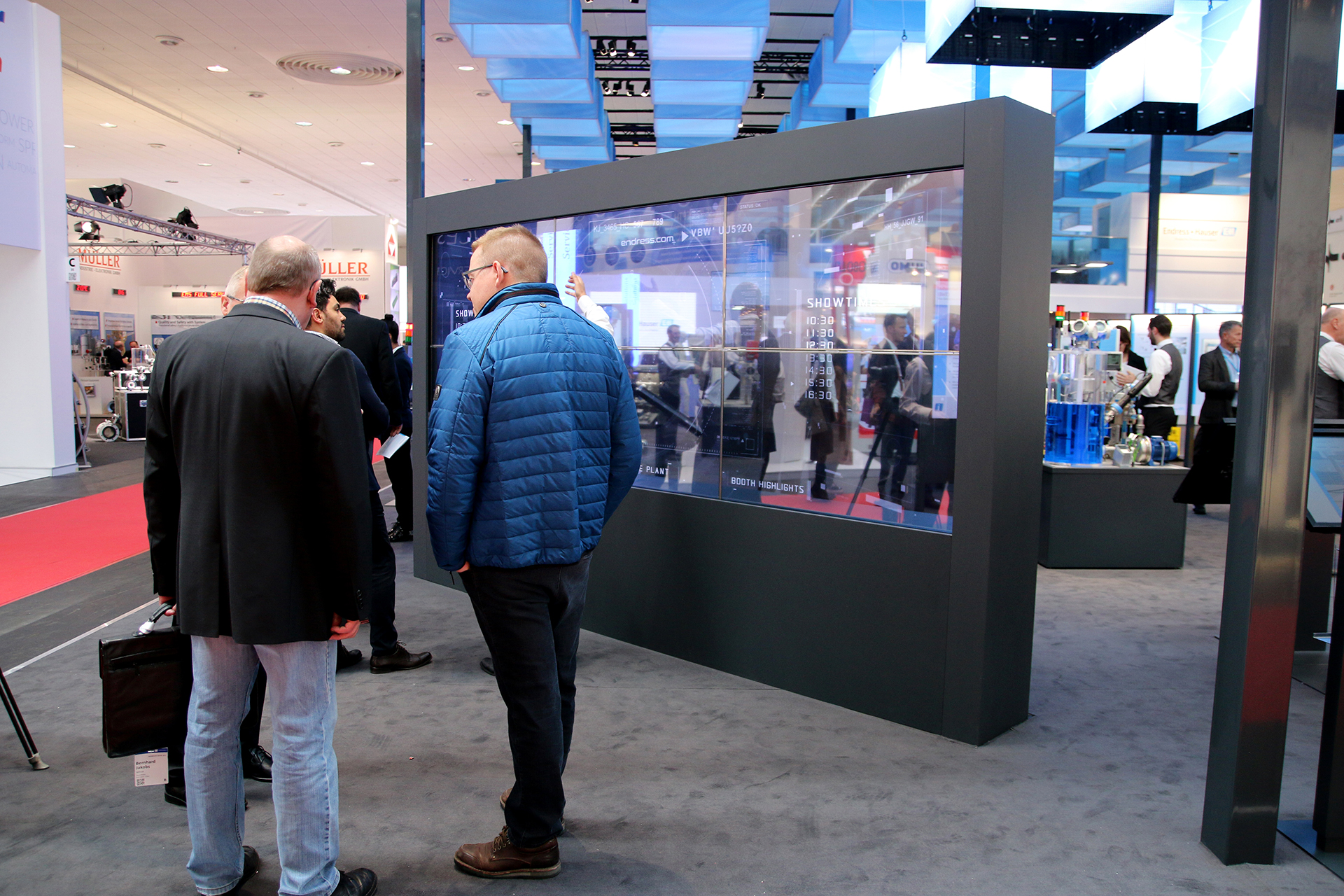 Transparent, interactive OLED Powerwall
With a transparent, interactive OLED Powerwall, Endress & Hauser presented its products and services at HMI.
Innovative Trade Show Appearance
For Endress + Hauser, the focus for the trade show appearances is on the innovative product presentation and the targeted communication of information and solutions.
Digital Sales
In addition to the forward-looking visualization of the product portfolio, the stand staff is supported in the sales process and can interact efficiently with the interested trade fair visitor.
The Presenter Designs the Show
The visual effect of the transparent OLED Powerwall combined with the interplay of produced content and the moderated live presentation creates great amazement among visitors. Depending on the theme, colorful liquids spill into the screens or out again via an animation. Presented texts are partly superimposed and flow together with the liquid.