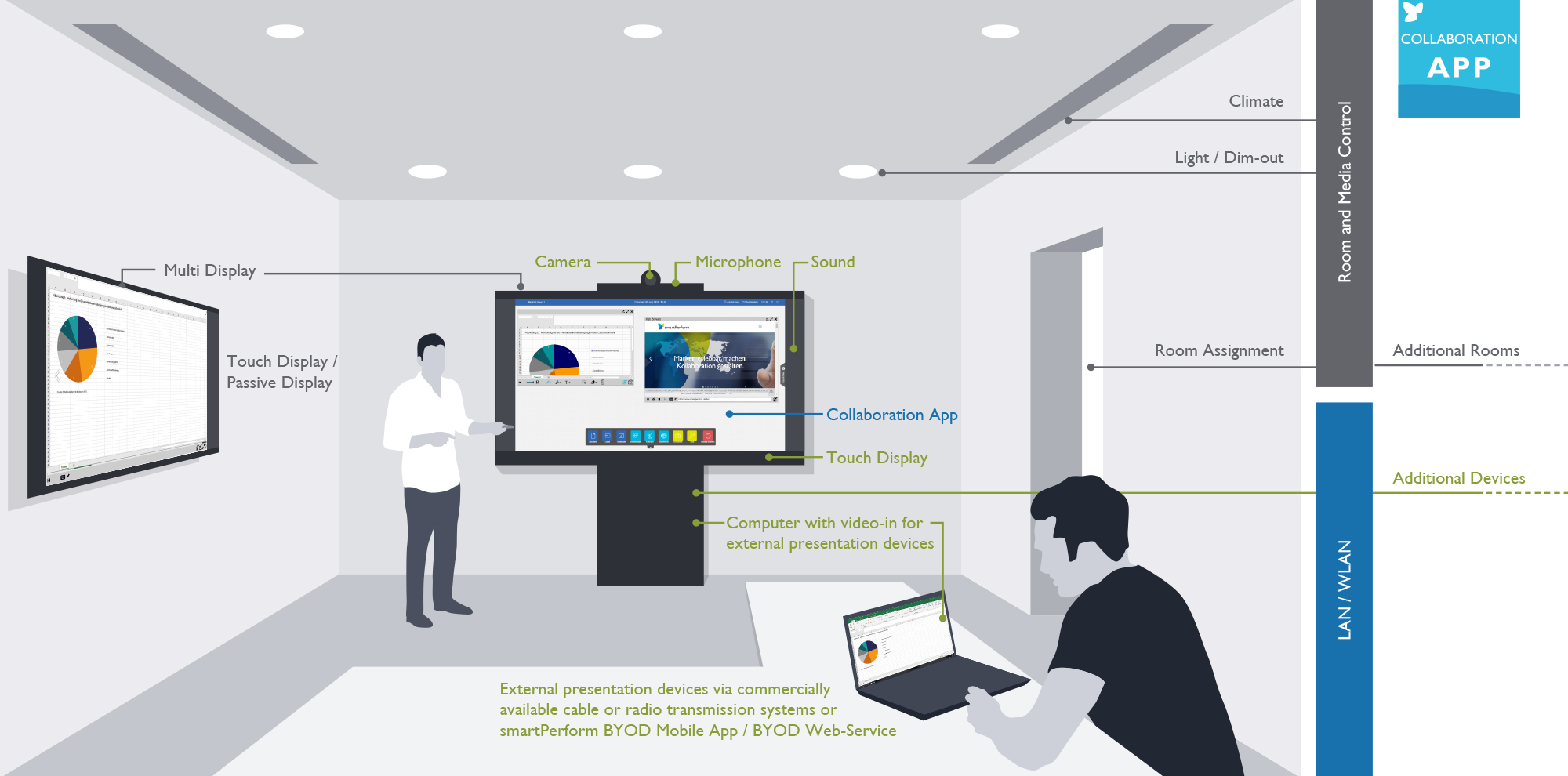 Collaboration App
As its core, the app combines all media files, live sources and functions for presentation, meeting and collaboration within one intuitive user interface. Among the options in the configuration menu are design adjustments, language selections, IT function settings and more.
System Landscape
A touch screen with Windows PC is the platform for your smartPerform Collaboration App. Optional components of the app include loudspeakers, microphone or a camera for video conferencing. The individual components or complete project bundles for the Collaboration App are available from any authorized dealer.
Pro Upgrade
To meet individual requirements beyond the scope of the current app version, the Pro upgrade expands the functional scope of the Collaboration App immensely. Individualized designs or functions/processes for brainstorming, analysis, mind mapping, shop floor, linked screens, integration with media and facility control or back-end systems can be configured according to client specifications in the smartPerform Pro Designer Edition. We will gladly advise you!
BYOD Mobile App / BYOD-Web Service
The BYOD function enables collaborative work standards between the Collaboration App, smartphones / tablets with iOS, Android operating systems (BYOD Mobile App) or devices with browsers (BYOD Web-Service).