All-In-One Solution Example for Education and Training with Interactive or Passive Screens and Teacher Workstation
Category: Teaching and Learning
Modern, Hybrid Forms of Teaching
Overall, the demands on the technology of modern education and training programs are increasing: It should be multimedia-based, flexible and easy to use for everyone – instructors, lecturers and pupils, students and participants – at best without training. This can be achieved with forward-looking presentation and seminar technology that goes beyond classic school equipment. The aim is to create functions for classroom and hybrid teaching formats and to combine them with existing communication tools to create a sustainable application. In our example, we present a complete solution consisting of hardware and software components from renowned manufacturers that meets all the requirements of today and tomorrow.
The All-In-One Solution Example Includes
Legamaster ETX touch display 86″ with side panel
smartPerform room operating system ProCore Hybrid Teaching incl. Win-PC, BYOD Connectivity and Education App user application
Price* end customer net
from 6.200 €
Different equipment options such as sizes or performance are offered by all manufacturers. Purchase via our sales partners – we are happy to help.
* Price quotation is an end customer budget price for a solution net as of May 2022. Prices are subject to change due to current market conditions in the AVT industry.
8 Years Warranty on Hardware
Option for Retrofitting Existing Systems
smartPerform ProCore Hybrid Teaching
The ProCore Hybrid Platform is your flexible room operating system for modern face-to-face teaching and hybrid teaching and learning.
Complete system for hybrid and traditional forms of teaching
Intuitive Education App user interface
Integrates video conferencing standards and learning platforms
Bring Your Own Device Connectivity (BYOD)
Meets IT security requirements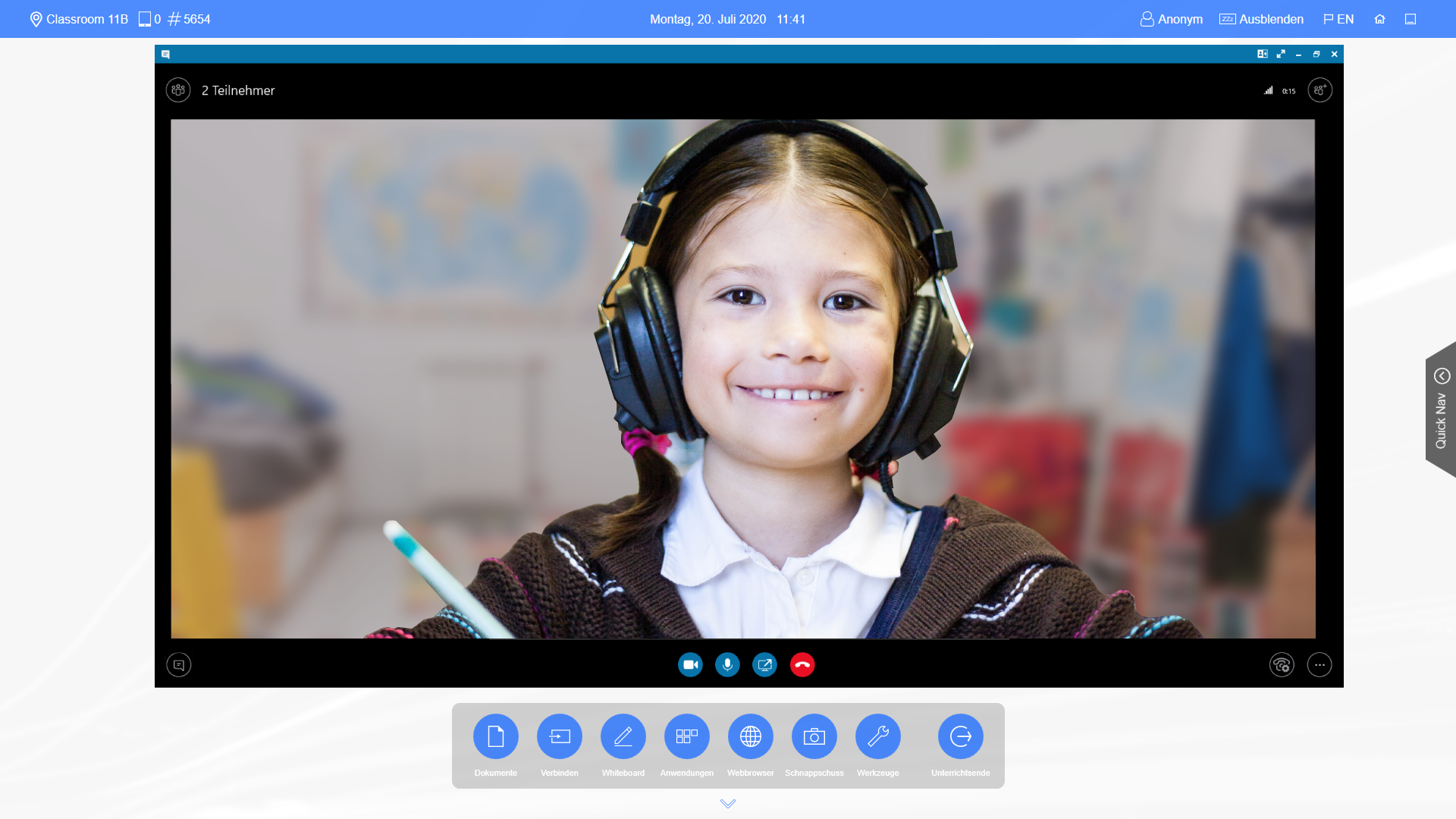 smartPerform Education App for Hybrid Teaching
The Education App opens up access to all learning content from the network, cloud and learning libraries. The software is available for laptop and room PC or as a ProCore complete system.
Only one intuitive user application
Connects participants and technology standards
Proven workflows for efficient results
Networks with lecture capture systems and media controls
Lesson management
Legamaster ETX Touchdisplay 86" with Side Wings
The ETX side-wing touch display is the ideal digital whiteboard for the classroom. The system supports teachers in designing their teaching mission in a modern and efficient way.
Reliable and safe thanks to high-quality components
Combines analog and digital forms of teaching
Can be used stand-alone or with teacher workstation
Extensive equipment and accessories
8-year warranty (Education)
Ready for innovation?
Write to us! We are here for you.